IT'S TIME!!!
for the
REVIEW EXTRAVAGANZA!
next friday people.
NEXT FRIDAY!
that's when it all begins.
and if scrooge is on your shoulder like it's always on mine after thanksgiving,
then this is just the trick to kick him off.
i promise.
it really works.
today i'm giving you the nitty gritty.
and did i mention it's my birthday?!
well, it is:)
so listen up folks!
you have to now.
b/c
IT'S MY BIRTHDAY!!!
(think Rapunzel, are you with me?!)
...
What is the 2011 Review Extravaganza?
write up some posts and recap what happened during the year.
favorite pictures,
favorite stories,
favorite posts,
whatever you want.
ESPECIALLY if it's your birthday.
HOW:
Starting next Friday, come here or to any of the other bloggers hosting this extravaganza (who I will list here soon) and link up your post.
You only need to
link up at one location
as it will show up on each of the lists.
WHEN:
Friday the 9th, you will link up with your recap about January, February and March.
Friday the 16th-link up with recap of April, May and June.
Friday the 23rd-link up with recap of July, August and September.
Friday the 30th-link up with recap of October, November and December.
LINK WHAT???
that just means you copy and paste the html web page for the post your wrote into the linky box that will be on the bottom of my weekly review posts.
email me at
emilygibson82@yahoo.com
for more info
EXTRA'S:
You
DO NOT
have to write your post on Friday,
you can write it any day that week,
that is just the day to link up.
And you will have a few extra days to link up- until Wednesday.
When you link up, make sure you put a link to your post and not just your blog in general. ((To do this, just click on the title of your post and then you can copy all that www gibberish that is in your browser bar))
HOW YOU GET THE FREE STUFF:
Every time you link up with a recap AND include the cute little button you will get entered into the drawing.
Link up on the 9th and get an entry,
the 16th and get another entry, etc.,
with a total of
4 possible entries
.
When all is said and done,
we will let random.org do the dirty work and pick a winner and what will you win?
STUFF!!!
GREAT STUFF!
FUN STUFF!
8 GREAT STUFFS!!!
from each of the lovely hosts.
all 8 of us will personally pick a present for the winner.
so imagine getting 8 packages filled with something just for you!!!
i know,
i wish i was you.
you can also receive some BONUS ENTRIES if you FOLLOW all of the hosts on their blogs you can receive a
bonus 5th entry
.
Once you are FOLLOWING all of the fabulous hosts,
come back to THIS post on my blog and leave a COMMENT telling me that you are following everyone.
AND NOW,
without further ah-dooooooooo
here are your 8 lovely ladies,
one of which
I AM:)
Emmy Mom
California Girl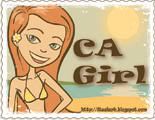 Em of Emilisq
Grumpy Grateful Mom
Impulsive Addict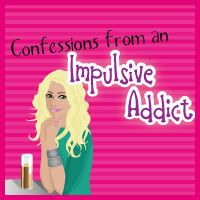 Janette of Johanson Journey
MiMi Living in France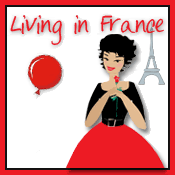 Runner Mom
All great ladies you should definitely read!
RECAP:
Link up each Friday with your recap-- you will have between Friday to the following Tuesday to link up for it to count for points

Receive 1 point for every week you link up -button MUST be in your post (4 possible)

Receive 1 bonus point for following all of the hosts blog (1 pt) -leave a comment stating you are following on THIS post

If you are the winner receive 8 gifts picked just for you!
Any questions feel free to ask as we want this to be a great experience for everyone!
So get your recaps ready and join in next Friday for the fun!
JUST SAY NO TO THE SCROOGE AND HAVE FUN!
really,
you'll wish you did if you don't.
but you will,
so you won't!
won't wish you did,
b/c you did!
YOU WILL!
join us and review!
b/c IT'S MY BIRTHDAY!
and that's what i want for my birthday.
is for you to join our review:)
did i mention,
IT'S MY BIRTHDAY???
thanks,
in advance for granting me my birthday wish:)
you're the best!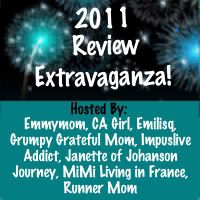 xoxoxoxoxoxoxo
EM